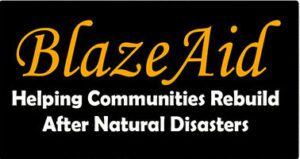 BlazeAid volunteers have been on the ground in East Gippsland helping farmers and families rebuild following the disastrous fires earlier this year. We're thrilled that BlazeAid has agreed to be our "Alpine Rally 100 Community Partner", giving us all the opportunity to support them for their important work in East Gippsland and other parts of Eastern Australia.
Blazeaid is a volunteer-based organisation that works with families and individuals in rural Australia after natural disasters such as fires and floods. Working alongside the rural families, our volunteers help to rebuild fences and other structures that have been damaged or destroyed.
Equally important, volunteers also help to lift the spirits of people who are often facing their second or third flood event after years of drought, or devastating losses through bushfires.
BlazeAid volunteers work in a disaster-affected area for many months, not only helping individuals and families, but also helping rebuild the local communities.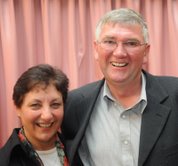 After the disastrous bushfires experienced throughout much of eastern Australia last summer Blazeaid has stepped up to support more than twenty five communities. A number of those communities are in parts of East Gippsland visited by the Alpine Rally.
While some funding has been made available through a grant to BlazeAid from Bushfire Recovery Victoria, BlazeAid relies on donations and community support to keep their important operation going.
We encourage all Alpine officials, competitors, and supporters to make a donation. Visit BlazeAid's website for information on making cash donations. They also have a "Donations Wishlist" of equipment and materials they need to continue their work.
As our Community Partner, between now and the event The Alpine will support BlazeAid with promotion and fund-raising activities. We'll continue at the event, with local BlazeAid representatives in attendance to share the story.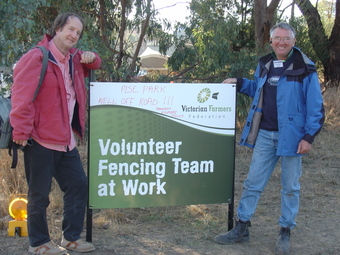 This initiative follows on from our successful partnership with The Breakthrough Ride in 2019. We look forward to following the progress of the support dog that the Alpine Rally community contributed to funding.
We know the "Alpine family" will welcome BlazeAid as our Community Partner. We'll all be happy to get behind an organisation doing such an important job in East Gippsland.
More information:
BlazeAid Website
BlazeAid – how to donate