This is the start of a collection from 100 years of Alpines…
We've started gathering articles, pictures, video and documents from Alpines gone by. They're mostly from events in more recent times, but there are some gems that people have been storing for decades.
Click "More" to see a post. You can browse ALL heritage posts or use the filter buttons on the RHS to drill into particular periods.  
Enjoy…  
Thank you to people who have shared their Alpine memorabilia with us. 
If you have something from an old event you'd like share with the Alpine Rally community please get in touch.
A short history of the Alpine rally...
Bob Watson is writing THE definitive history of the Alpine, which will be available in 2021. 
In the meantime, enjoy this short history… 100 years on one page!  
We're trying to gather information about past events and the clubs and people who ran the event. Click through to our Alpine Organisers list and see if you can fill in any gaps. 
Recent "Alpine Heritage" posts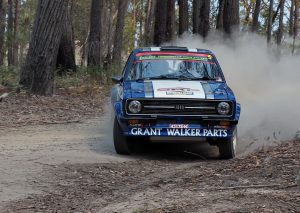 Blog
Picking a winner in #AlpineRally100 will be difficult – it's a field full of champions! Here's a bit of a form-guide… Car 1: Nathan Quinn/Ray
More »
Or, filter Heritage posts by year...