The 2021 Lock & Load Transport Alpine Rally of East Gippsland is going back to Omeo and the high country – for the first time in more than 40 years! 
Saturday of #AlpineRally100 will be "high country day". We'll have two challenging divisions on some of the best roads that the area has to offer, including fabulous forest roads and some amazing and unique shire roads.
We plan to revisit Alpine roads that have not been used since the Alpines of the mid 1970s. The Division/lunch break will be at the very picturesque Omeo Recreation Reserve.
We've just spent a couple of days in Omeo to kick things off.
We had a great meeting with the Omeo Region Business and Tourism Association, which includes representatives from the key community groups, organisations and authorities in the area. We were thrilled with the warm welcome we received. They're looking forward to the Alpine visiting Omeo again – and things are already happening! 
We really enjoyed our couple of days in and around Omeo. It's an impressive town that is proud of its history – you can easily see that in the way the town is presented. It's beautiful.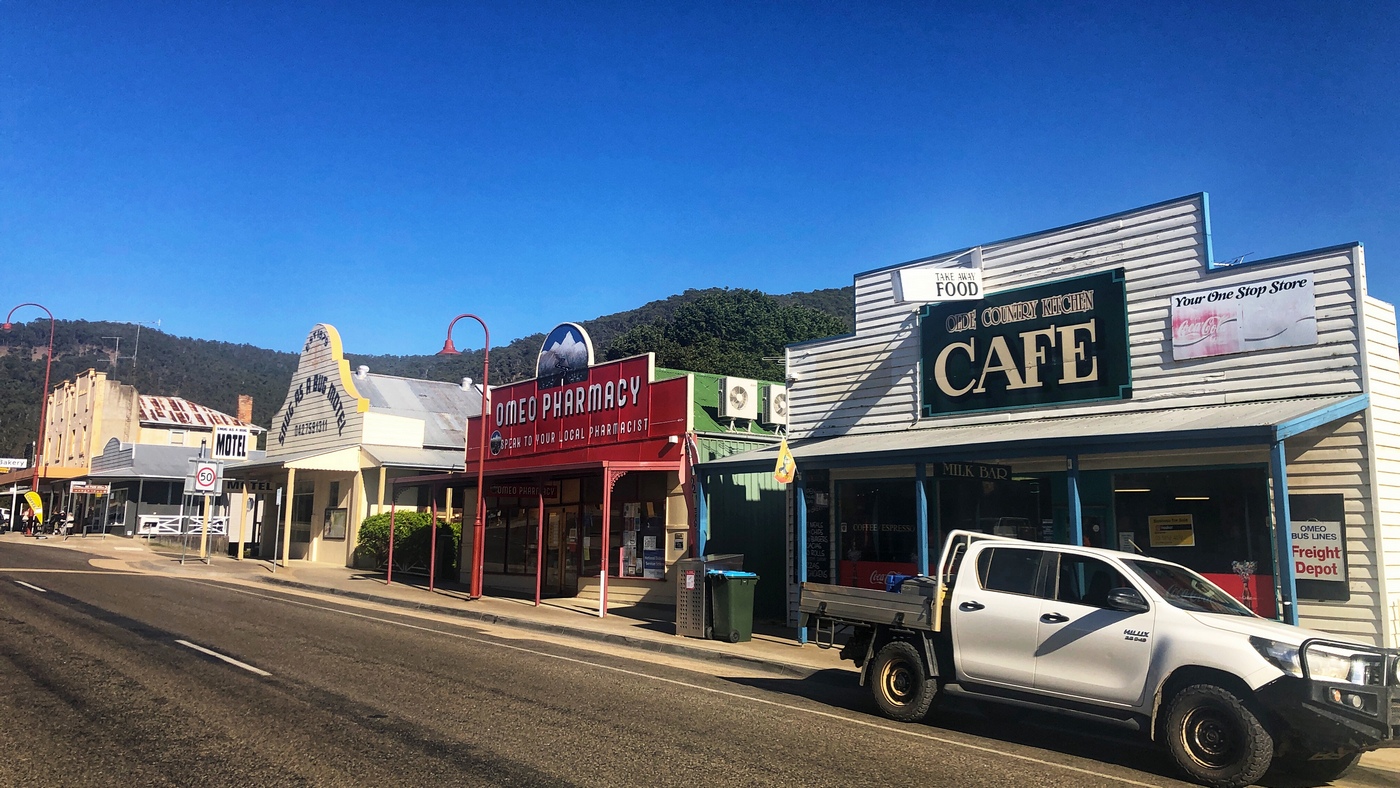 But our attraction was not just historical – there is plenty going on in Omeo. In amongst the retail and services you need in a working town we found good cafes, excellent coffee and some great art,  including galleries and some creative street art. We saw very charming visitor accommodation of all types and a very impressive new bike shop.
The bike shop is explained by Omeo's Mountain Bike initiative. The Omeo Mountain Bike Trails project is nearing completion and when it does, the town will become a very important MTB destination for visitors and MTB events.
Importantly for the Lock & Load Alpine Rally, there are some absolutely cracker roads… lots of climbs and descents as you'd expect, great surfaces and lots of challenges. Interestingly, the challenges and the high country stages feel quite different to the rest of the event. Maybe it's the altitude?
We're planning three spectator points around Omeo, including one within the town boundary. Check out the pic from this point – it has amazing views of Omeo and the Omeo valley in the distance. There will be plenty to see at this point!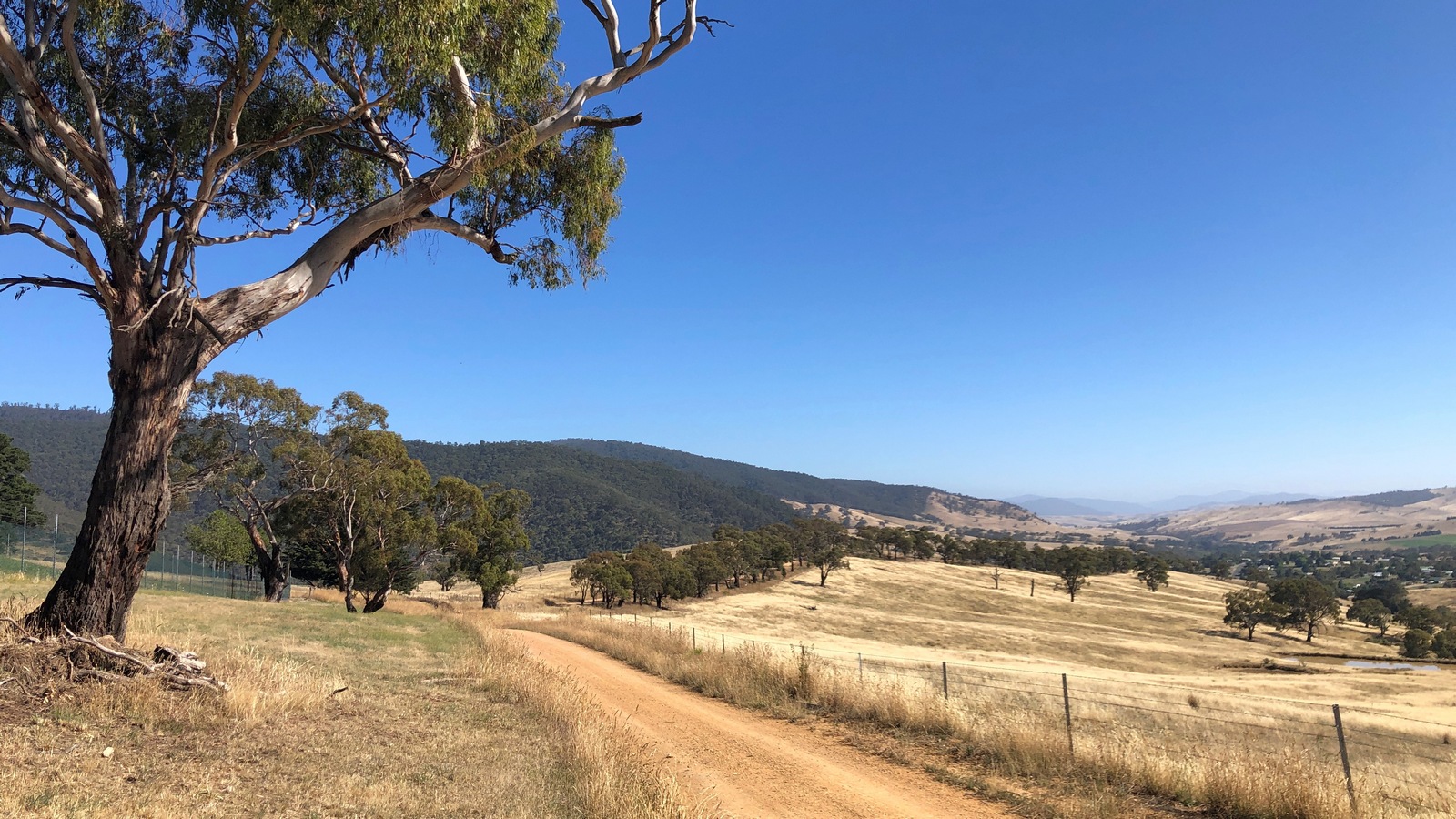 We are looking at three or four shire road stages around Omeo on some absolutely amazing roads. They'll bring a whole new dimension to the event. 
These are of course plans at this stage… we'll be working with East Gippsland Shire Council, the Omeo RBTA and local Omeo organisations in the coming months to make it all happen.
Of course, that means we'll need to visit Omeo again soon. That's good – we're looking forward to it! 
Owen & Steve
21 Jan 2021
More information:
Omeo Historic Society
Omeo Region
Mountain Bike Trails vision for Omeo
More pics…