Smart Replacement Parts (SRP) branded products are new and reconditioned motor vehicle parts which fill niche supply gaps.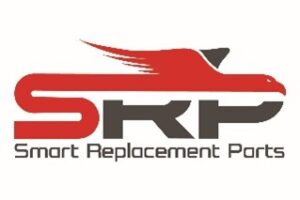 The extensive range of SRP products include new manufactured parts to meet industry demand after OEM's stop supply.
"While we don't supply components for all brands of vehicles, we do stock a huge range of commonly called for parts for Ford, Mazda, Holden, Land Rover, Hyundai, Kia and Volkswagen." Luke Sytema, SRP's National Business Development Manager told us during a visit to SRP's very impressive – and huge – warehouse and manufacturing facility in Bayswater, Victoria.
"With over 15 outlets covering all States of Australia, SRP with its nation-wide distribution network, the 2022 Lock and Load Alpine Rally of East Gippsland is definitely a logical fit, which provides synergies for both organisations.  We are thrilled to be a sponsor of the Alpine this year."
SRP has recently become the National distributor (save for Queensland) for Lock and Load Transport equipment, further strengthening the ties between SRP and the Alpine Rally.
All SRP components are manufactured to the highest quality standards. "Made with love and packaged with talent" is the SRP catch cry for its significant tail shaft replacement division.  All are OEM quality, made with precision built components from Dana Spicer and importantly they are readily available, off the shelf.
The full range of SRP products is substantial and includes fuel injectors, turbo chargers, power steering pumps, LPG converters, seat belts, hard-to-get molded trim components, engine cooling pipes, engines, gearboxes and final drive components.  And, as they say "much more!"
Smart Replacement Parts have a team of dedicated parts interpreters available at 1300 SRPAUTO or 1300 777 288 www.srpauto.com.au.